Dzhokhar Tsarnaev, 19, was charged Monday with using a weapon of mass destruction to kill, injure
Local News: NECN April 22, 2013
When the bombs went off at the finish line of the 117th Boston Marathon on Monday, many jumped to what seemed the obvious conclusion: terrorism.
By charging 19-year-old Dzhokhar Tsarnaev with using a weapon of mass destruction to kill and injure, the federal government has sent a clear...

More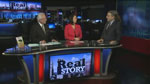 Local News: KSPR ABC 33 April 7, 2013
Connecticut attorney Norm Pattis talks about the Amanda Knox trial, the risks attorney face and his new book, "Juries and Justice."

More
Local News: Fox CT March 28, 2013
The State's Attorney released the Newtown search warrants, revealing new information in the Sandy Hook shooting. Attorney Norm Pattis explains the warrants and raises questions for Danbury State's Attorney Stephen Sedensky.

More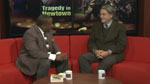 Talk Show: Chicago Tribune December 22, 2012
Connecticut attorney Norm Pattis presents some provocative solutions for stiffer gun control laws.
"Enough, finally, is enough. Your right to bear arms does not yield the right to kill at random. Doesn't last week's killing spree at the Sandy Hook Elementary School in Newtown give you even a...

More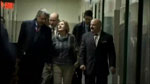 The 44-year-old Monroe woman pleaded guilty in late September to a single count of promoting prostitution.
Local News: NBC New York November 20, 2012
One of Anna Gristina's legal battles came to an end today when she accepted a plea deal and admitted to promoting prostitution. But she may not be done with court dates.
The suburban mother of four accused of running an upscale escort service in Manhattan has been sentenced to time served after...

More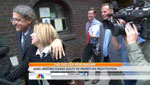 Anna Gristina, a mother of four, won't have to serve any more jail time
National News: Today September 26, 2012
Suburban New York mom Anna Gristina pleaded guilty Tuesday to one count of promoting prostitution, after having maintained her innocence since her arrest in February. NBC's Katy Tur reports.

More
AM New York September 25, 2012
Accused Manhattan madam Anna Gristina pleaded guilty to promoting prostitution Tuesday and was assured she won't return to jail, ending with a whimper a case prosecutors once hoped would expose wealthy clients and law enforcement accomplices of a high-end sex-for-pay ring.
Gristina, 44,...

More
The Wall Street Journal September 25, 2012
A high-profile case against an upstate woman accused of running a lucrative Upper East Side brothel and boasting of her connections to law enforcement ended with far less fanfare Tuesday when the woman pleaded guilty in a deal that is likely to keep her out of prison.
Once dubbed the...

More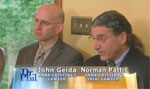 Talk Show: Dr. Phil September 12, 2012
Anna Gristina made national headlines and was dubbed the "New York Soccer Mom Madam" when she was arrested and accused of running a multimillion dollar prostitution empire out of an Upper East Side apartment. After being at the center of a five-year undercover investigation and spending...

More
Supreme Court judge denied motion to dismiss case, but limited the prosecution
New York Daily News August 16, 2012
We're a nation of sexophrenics!
So says Norman Pattis, the lawyer for accused soccer madam Anna Gristina, who suddenly went on a tear about American prudishness Thursday after a Manhattan judge denied his motion to dismiss the prostitution charge against his client.
"We're...

More